I'm off to a slow start blogging my 2013-2014 research leave, but my friend and colleague Beth Muellner's entertaining example has encouraged me to get started.  My goal is to blog at least once a week to talk about my research and writing.  I'm going to write today about my work so far this summer, ending with our adventurous two-week drive to Ketchum, Idaho, which will serve as my family's home base for the year.
My summer got off to a great start.  This year, Charles Peterson and I organized a Hales Fund study group to discuss "Race: Global Concept and Experience".  The Hales Fund – initiated by Wooster President Grant Cornwell as a way to support faculty members' ongoing development as teachers and scholars – supports a yearlong reading group organized around a central set of questions.  A smaller group participates in a site visit to learn more about their chosen theme in a global context.  In the following semesters, participants incorporate this new perspective into our work with students by developing new course units or even new classes.  Past groups have looked at Environmentalism, Children and Poverty,  Global Tourism,  and  Conflict and Cooperation in the Middle East.  For me, the reading groups have been a source of intellectual stimulation and a chance to get to know my colleagues better.  
Obviously, "race" is an impossibly broad topic, especially when you choose (as Charles and I did) to take an interdisciplinary approach and cover a large swath of time.  We learned what DNA analysis reveals about human origins, read novels (Toni Morrison's A Mercy), and discussed institutional racism and the criminal justice system.  In the fall, we focused on race and racism in the U.S,, and in the spring we broadened our case studies to consider the historical construction of racial identities in Trinidad, Brazil, and South Africa. 
We eventually chose South Africa for the groups' research trip, in part because South Africans experiences during and after Apartheid present such an interesting and informative contrast to the US – the case most of us were most familiar with.  (Plus my beloved Brazil is prohibitively expensive right now.)  Ten faculty and staff members – representing History, Africana Studies, Philosophy, English, Student Life, Art History, and Athletics – traveled to Cape Town for ten days of lectures, site visits, theater, cultural exchanges, and reflection.  You can read more about the group's experiences here. And I've curated a set of my photos as well.  
For me highlights included: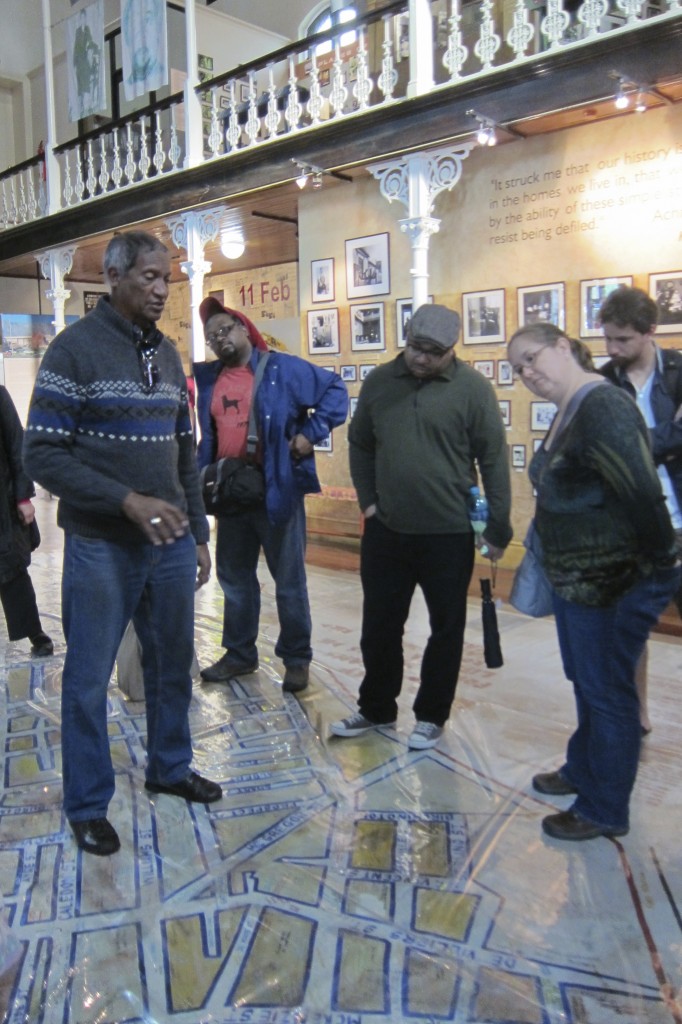 our walking tour of District Six (narrated by Joe Schaffers, a former resident forced out in 1966 when the South African government declared the racially integrated community "whites only"),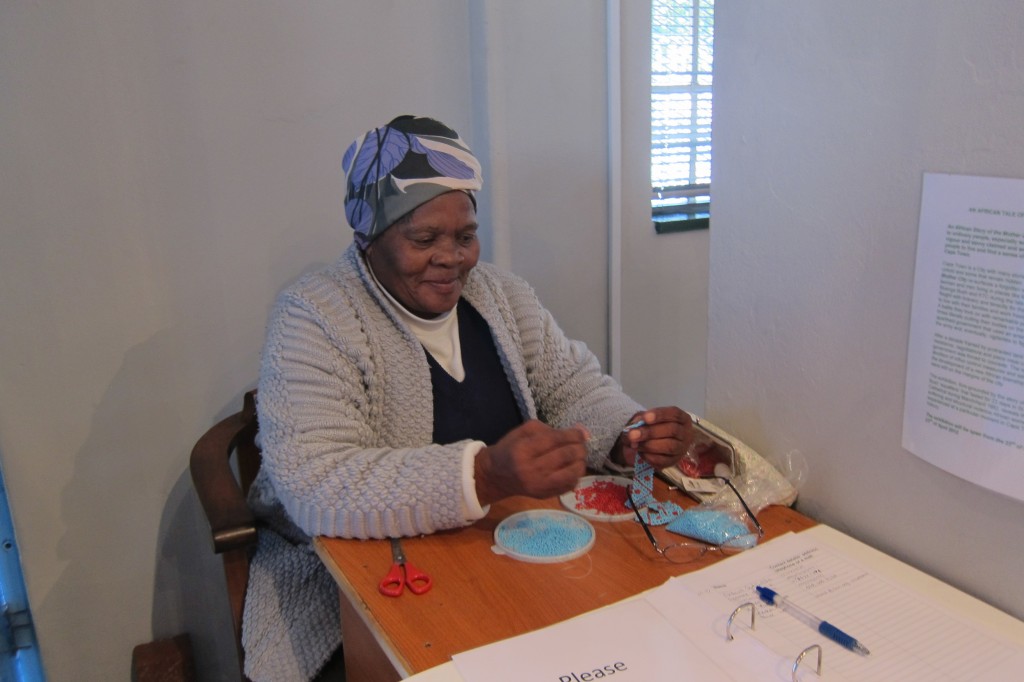 visiting Langa township and hearing Mama Kate (shown beading) tell the story of her participation in an anti-Apartheid hunger strike in St. George's Cathedral,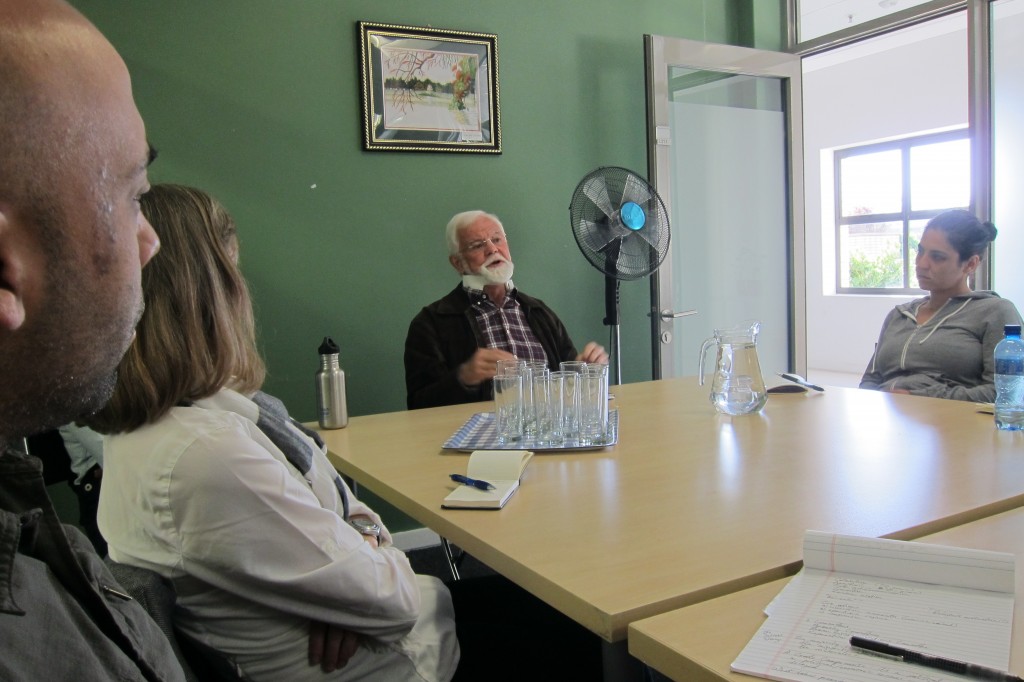 hearing Charles Villa-Vicencio talk about the challenges of reconciliation and the transition to democracy,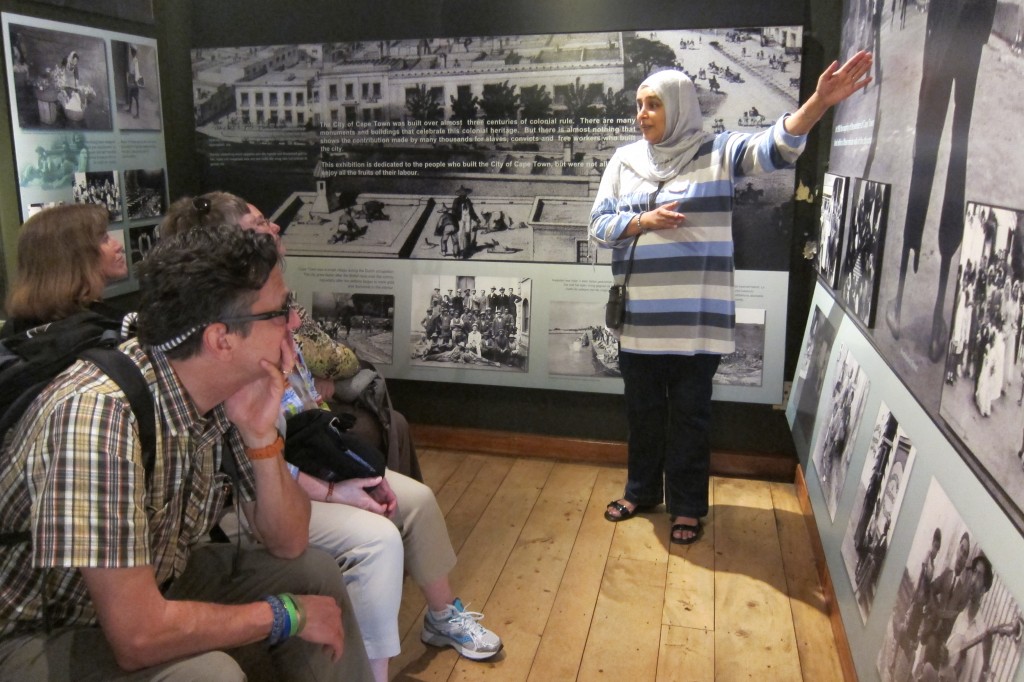 learning about the history of Cape Town's South Asian Muslim community – and how to make roti! – during our tour tour of the Bo-Kaap,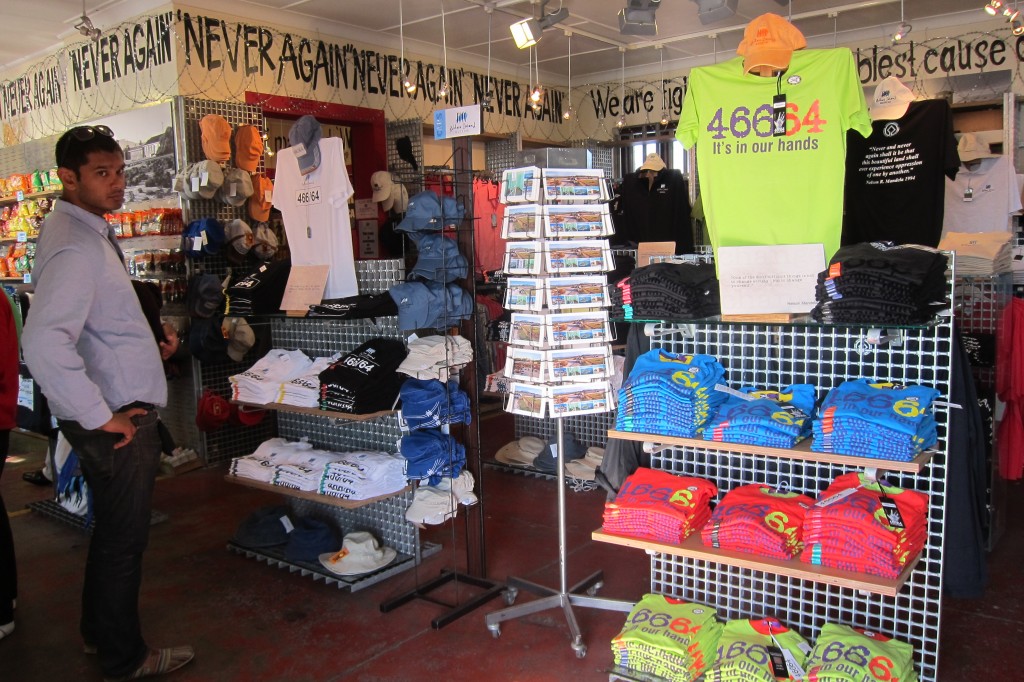 and feeling very unsettled by our Robben Island tour guide's attempts to use humor to connect with visitors during our tour of the prison island.  CIEE did a great job organizing our visit, and their program directors were knowledgeable, helpful, kind, and a lot of fun to spend time with. 
When I return to campus, I hope to develop a class that compares the history of race and racism in Brazil, South Africa, and the United States.  Hardly an original idea, but I think that this comparative approach will help me and my students think more critically about history.

June was sidetracked by whooping cough.  Yes, I am living proof that people still get whooping cough (aka "the 100-day cough"). It definitely gave me greater empathy for all the long sections on coqueluche in Brazilian medical guides.  For the entire month I coughed, slept, knitted, and caught up on season three of Downtown Abbey.  I was miserable, but I'm trying to see the irony of a historian researching 19th century medicine catching whooping cough.  At least I didn't have to try the doctor I'm researching (Pedro Chernoviz)'s suggested remedies, which include purgatives and cold baths.   Chernoviz's Formulary also lists a cough syrup made of opium, quinine, and ipecacuanha.   Thank God for antibiotics! And remember to get your pertussis vaccine booster!

Early July I devoted to packing and organizing for our relocation to Ketchum.  We're renting our house, and moving out much of our stuff took longer than I anticipated.  With a lot of work, little sleep, and the help of some wonderful friends we made it, departing Wooster early on July 11.
The drive was incredible.  I'm a southerner, and had never seen much of the Midwest/Great Plains before.  We spent two weeks driving west in our elderly Volvo station wagon.  Did I mention that it doesn't have AC?  It was hot, and rather cramped with all our stuff for the move, but the chance to visit the Badlands, Yellowstone, and Grand Teton was more than worth it.  We have a month to get settled, rent an office, and get the kids into school.

3 Responses to "Summer Plans: Blogging My Research Leave"